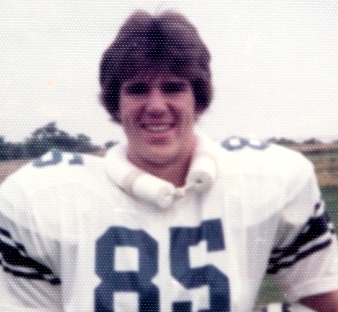 Center High School graduate Dan Radakovich has risen from the ranks of a young college athletic administrator to the lofty role of Athletic Director at some of the nationís most prominent institutions of higher learning.
Dan played tight end and punter for the Center football team, but knee injuries kept him from excelling on the gridiron. Dan attended and played football at the Indiana University of Pennsylvania; the knee problems continued, but Dan earned a letter in 1977 before becoming a student coach.
Dan graduated from IUP in 1980 with a degree in finance and earned a Masterís Degree in Business Administration in 1982 from the University of Miami.
Dan completed the Sports Management Instituteís Executive Educational Program at Miami and in 1983 was named the school's Athletics Business Manager. In 1989, Dan became Associate Athletics Director at Long Beach State and five years later took the same position at South Carolina. Dan's first stint as Athletic Director was at American University in the 2000-2001 school year.
In 2001, Dan became the Senior Associate Athletic Director at Louisiana State University. Dan was responsible for the day-to-day operation of an athletic budget of more than $50 million, encompassing 20 sports and more than 450 student athletes. LSU enjoyed great success during Dan's tenure, including winning a National Championship in football and reaching the Final Four in basketball, with seven other teams in top five national rankings. Dan was also involved in the schoolís massive capital improvement initiative.
Dan started his tenure as Athletic Director at Georgia Tech in 1996 and brought a new vision to the program. The university, under his control, completed several facility upgrades and saw innovative changes to the departmentís fundraising inventory. Dan's tenure also saw the womenís tennis team capture an NCAA Championship.
Dan is currently Director of Athletics at Clemson University in South Carolina.
In 2005, Dan was inducted into the Center High School Alumni Hall of Fame and used that experience to start an Alumni Scholarship Fund at the school, which was his way of generating resources to help others.
Dan has a wife, Marcie, and two children, Christian and Grant.